The regulatory challenges in the energy transition to 2050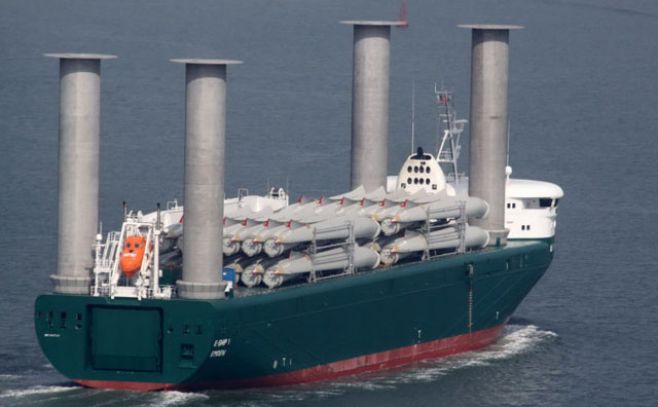 Projections of DNV GL Maritime
With the changes in the use of fuels and emission limits, the new dynamics of consumption and shipping consolidation, the local and global regulatory frameworks are facing an enormous challenge, trying to delimit ranges of action that will define the industry. According to the MARITIME FORECAST TO 2050 report from DNV GL Maritime, the industry will be strongly impacted over the next five years in regulatory matters.
Only in the environmental area there are three major issues: the global limit of sulfur emissions imposed by the IMO, the IMO's Tier III requirements to limit nitrogen oxide emissions in emission control areas and water management regulations of ballast according to the international convention for the control and management of ballast water and sediments of ships. The control of greenhouse gases will be another challenge in the coming decades. In addition, along with the global carbon dioxide requirements, there will be local, regional and national initiatives to reduce noxious emissions of Nox and sulfur oxide particles.
"We hope that security regulations improve more and more. This is mainly related to ensuring that new technologies and fuels can be applied safely and face challenges linked to digitalization, such as cyber risk, autonomy and control systems, "reads the study, which identifies the main challenge for the industry. the decarbonization of its activities.
The ambitious IMO
The international maritime organization thinks big. The entry into force of the limitation of sulfide emissions in 2020 – and other measures that will be imposed in the medium term – will involve the application of still 'immature' technologies and the use of large volumes of carbon neutral fuels, which will be essential to meet the goals of the IMO at 2050 and 2100.
The problem lies in the fact that shipowners will have to make future decisions -which will determine their interaction in the industry- based on solutions that are still in the process of being developed, all in order to comply with environmental regulations within the timeframe provided. The financial and operational impact of these decisions could be significant if the solution adopted is not the most efficient.
What measures will be adopted? Will shipping companies be able to comply with regulations in time? What immediate impacts will be seen in the industry? All these questions arise from the study, which states that the transition will probably not be easy.
Daniel Bosch Wood
Maritimist Lawyer
LLM Southampton
Las Palmas de Gran Canaria